A demonstration garden created by Agriculture Agent Debbie Roos of the
Chatham County Center of North Carolina Cooperative Extension
The garden is at the
Chatham Mills
complex
in Pittsboro and is open 7 days a week.
Address: 480 Hillsboro St. Pittsboro, NC 27312.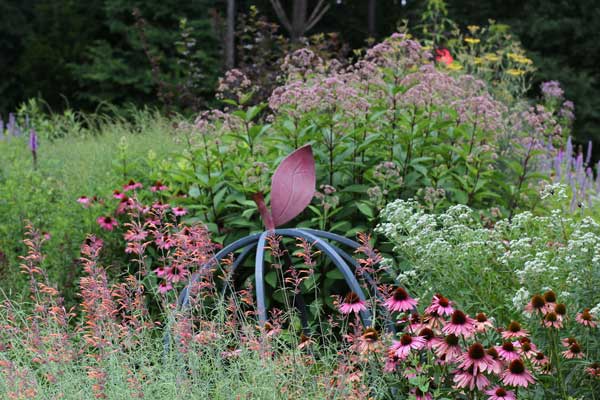 This garden is maintained by Agricultural Extension Agent Debbie Roos
and a wonderful crew of volunteers.
Email Debbie if you are interested in volunteering.
Slide Show of Pollinator Garden: Take a Virtual Tour!
Photos: What's in Bloom in the Garden?
2016 Pollinator Garden Tour & Workshop Schedule
List of Plants in the Pollinator Garden
Debbie's List of the Top 25 Native Pollinator Plants for North Carolina
Web Resources for Pollinator Conservation
Resource List for Pollinator Conservation
Plant Suppliers for Chatham Mills Pollinator Garden