What's in Bloom at the Chatham Mills "Pollinator Paradise" Demonstration Garden?
A demonstration garden created by the
Chatham County Center of North Carolina Cooperative Extension
The garden is in the Chatham Mills complex
in Pittsboro and is open 7 days a week.
480 Hillsboro St. Pittsboro, NC 27312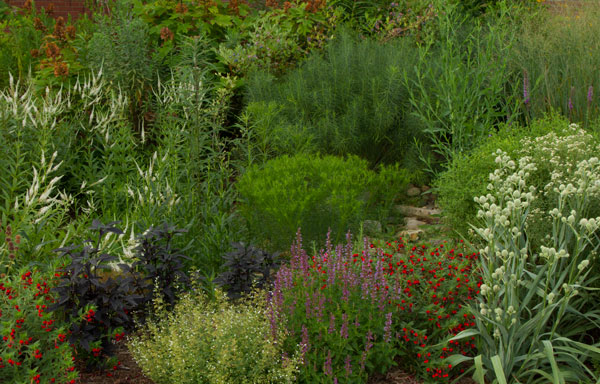 Complete list of plants at the Demonstration Pollinator Garden
(over 210 different species of perennials,
85% of them native to North Carolina!)
2018
2017
2016
2015
2014
2013
2012
2011
2010
Was the information on this page helpful?