Tomato Problem
Photos and text by 
Debbie Roos
, Agricultural Extension Agent.
June 2006
Diagnosis Pending
This wilt disease is showing up only in the variety 'Green Zebra'. Adjacent rows with other varieties are clean. The wilt is followed by necrosis. There is no yellowing prior to the wilting. Some plants are half-healthy and half-wilted. Plants are also stunted as you can see in the first photo showing the diseased 'Green Zebra' plants on the right. A field test for bacterial wilt did not reveal any bacterial streaming. No sclerotia were present on the stem.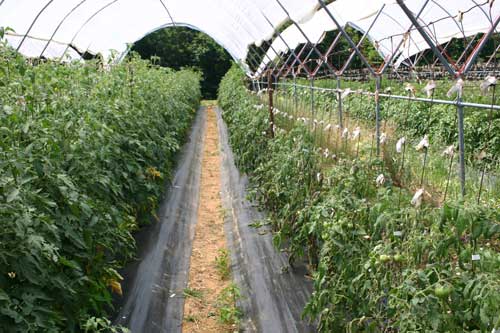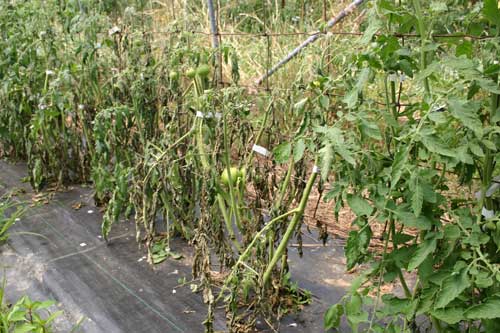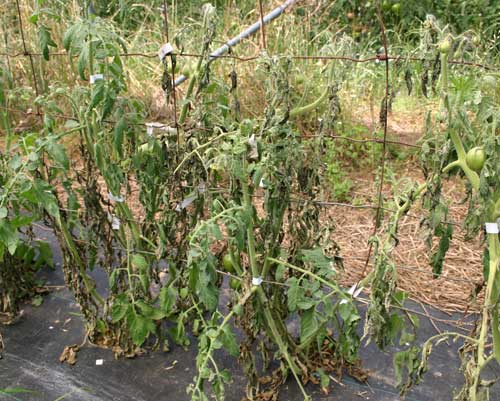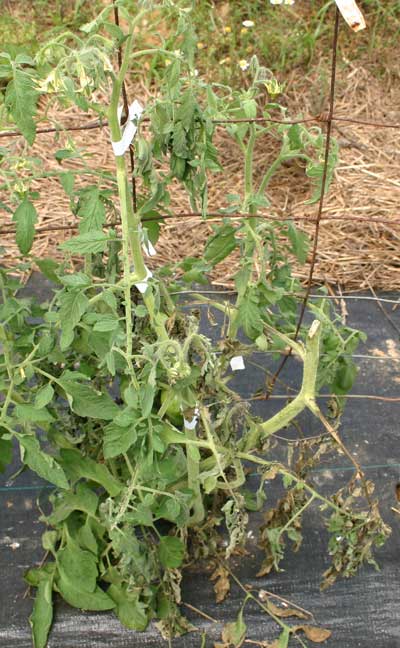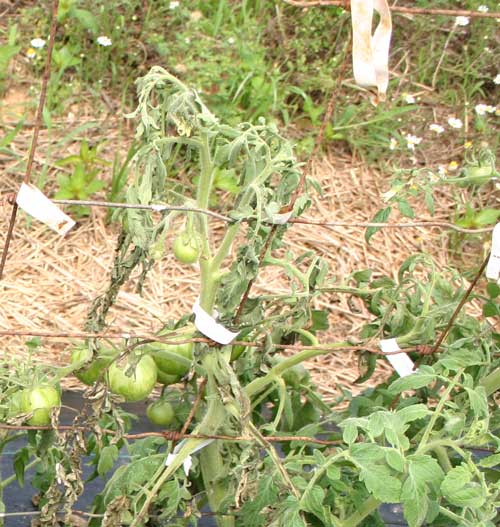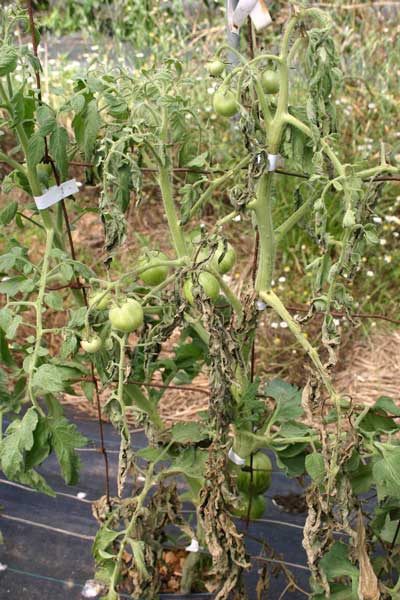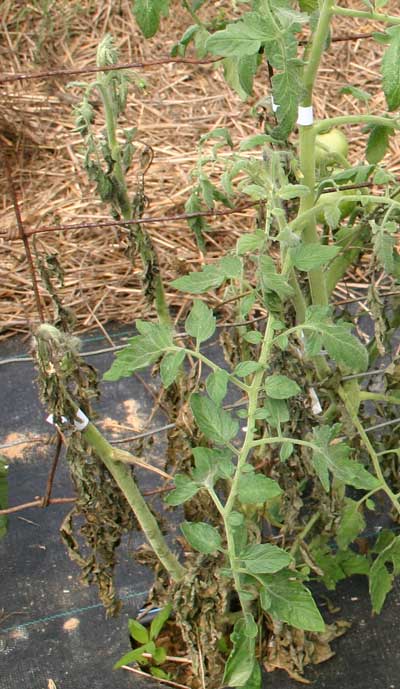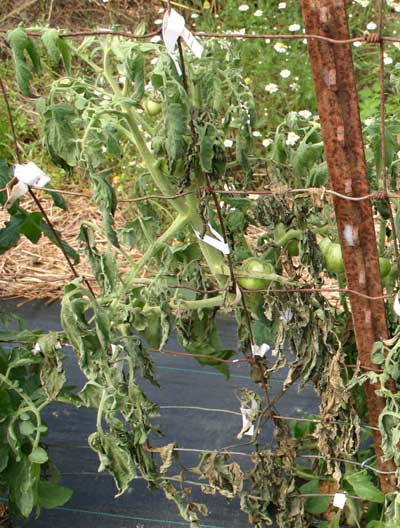 This page last updated June 22, 2006.