Orchids by Hank's Chapel Greenhouses
Find this page at:
go.ncsu.edu/readext?170586
March 17, 2007
Photos by Debbie Roos, Agricultural Extension Agent.

Orchids by Hanks Chapel Greenhouses 
Pittsboro, NC
If you are looking to inject a little color and wonder into your day, then all you need is a trip to Hanks Chapel Greenhouses to see their amazing collection of thousands of orchids. Rita Baldwin and her son Jeff manage the five greenhouses where they offer orchids for retail sales, rentals, and boarding.
The photos below provide a glimpse of some of the spring offerings at Hanks Chapel Greenhouses. Sadly, photos do not do these blooms justice – you must pay Jeff and Rita a visit in person! They have many years' experience growing a wide variety of orchids and can match you with an orchid appropriate for your home or work environment. Maybe I'll see you there!
Visit Hanks Chapel Greenhouses' website for more information.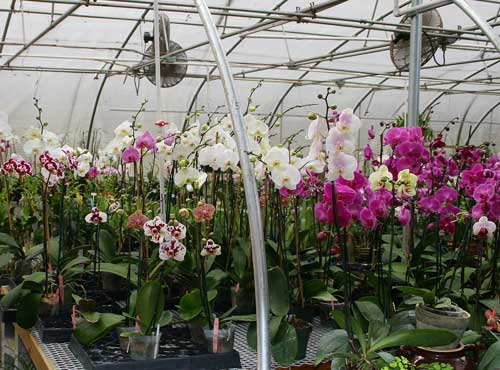 No matter what color you prefer, you are likely to find it here!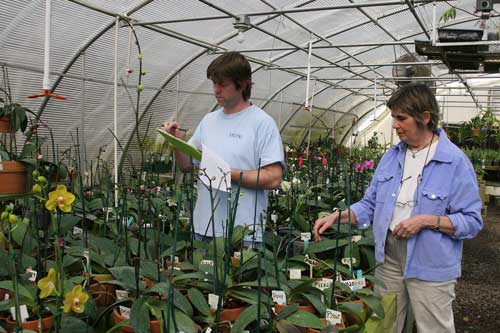 Jeff and Rita note which orchids are in bloom. Many customers choose to board their orchids at the greenhouse, only taking them home for the 2-3 months while they are in bloom and returning them to the greenhouse for Jeff and Rita to care for during the rest of the year. Pretty good deal, don't you agree? Jeff is writing down the names of the customers to call to come pick up their orchids.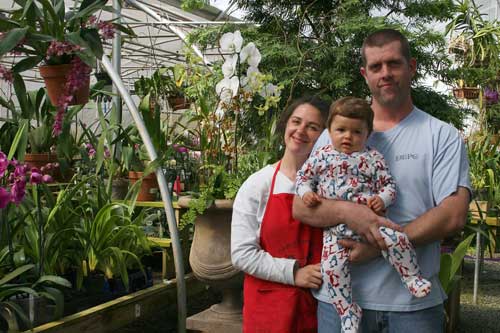 Jeff with his wife Agustina and son Otto.
This tiny orchid on the left is one of my very favorites (at least for this week!). I love the unusual color. It is also wonderfully fragrant – what a bonus! And I do have a thing for the lady slipper orchids (right).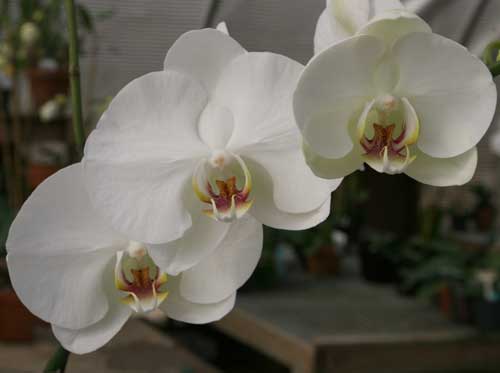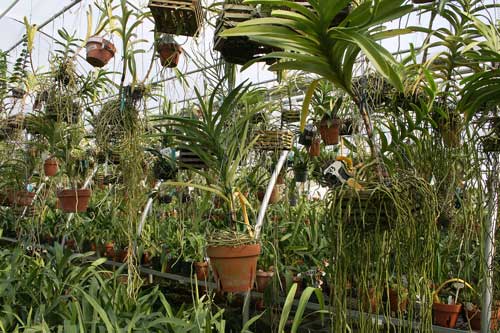 I am almost as fascinated by the hanging roots as I am by the blooms!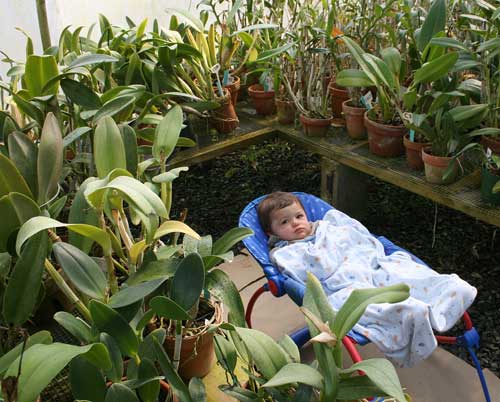 This is truly a family operation. Otto is just waking up from a nap, tucked away in a warm quiet corner of the greenhouse.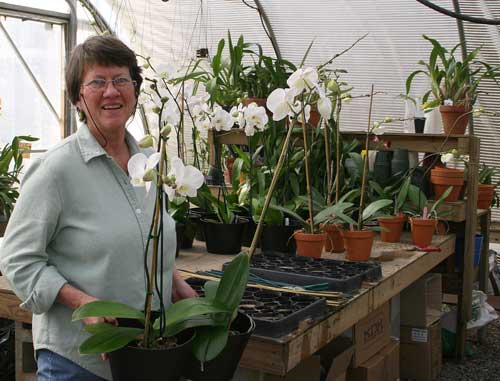 Employee Kay Maddox prepares orchids for a fundraiser.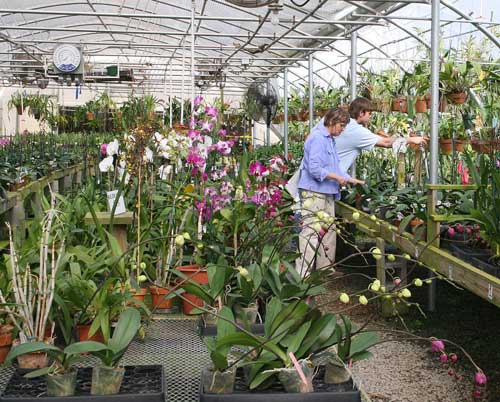 Rita and Jeff note which orchids are blooming.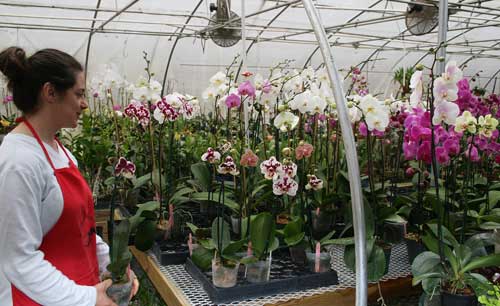 Agustina arranges orchids for retail.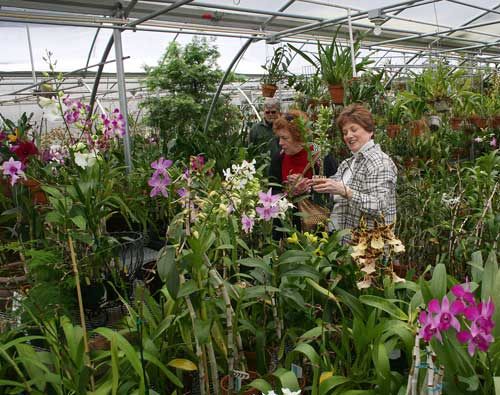 Customers select from among the dizzying array of species.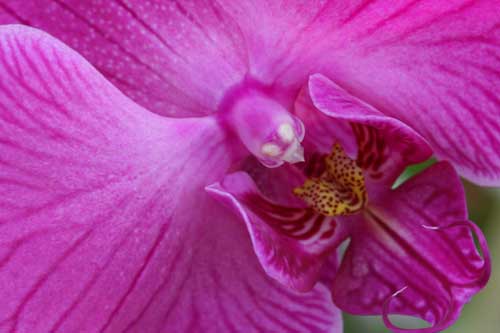 This one reminds me of a swooping eagle!