July 10, 2006: Pick-Your-Own Blueberries at Ayrshire Farm
Find this page at:
go.ncsu.edu/readext?170690
Farm Photo Of The Week
July 10, 2006
Photos and text by Debbie Roos, Agricultural Extension Agent.
Pick-your-own Blueberries at Ayrshire Farm 
Pittsboro, NC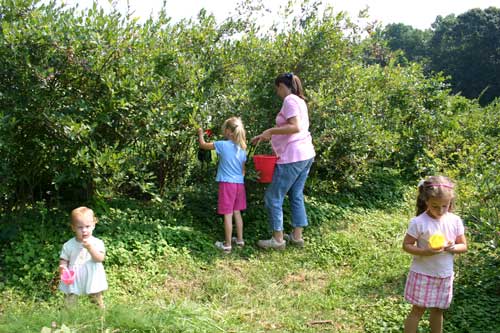 Celeste Hester and her four kids (one is out of sight picking on the other side of these bushes!) spend a morning picking fresh blueberries at Bill Dow's Ayrshire Farm near Pittsboro. Bill produces a wide variety of vegetables and herbs and offers both pre-picked and U-pick blueberries.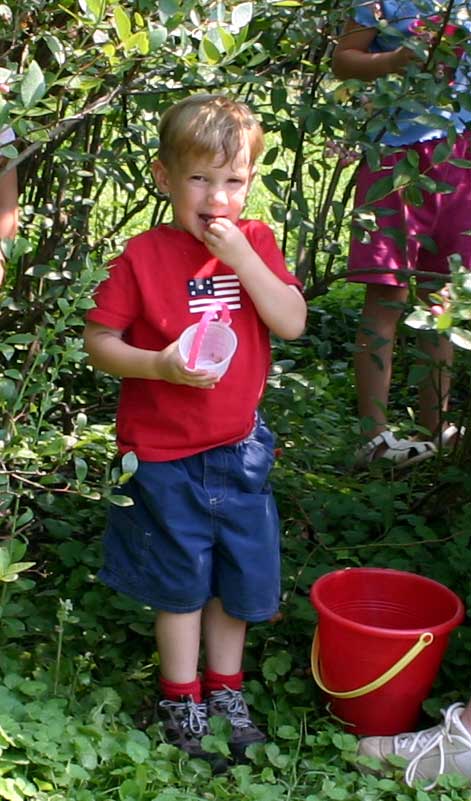 Wilfred samples a berry to make sure they are safe to eat. Of course, he had to sample several others just to be sure!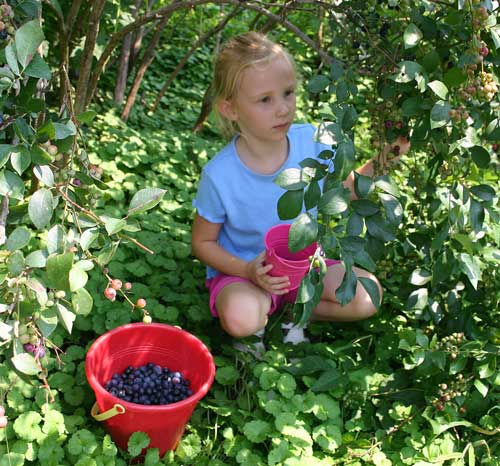 Lillie has the right idea by parking herself in the shade under the bushes to pick the berries that no one else sees.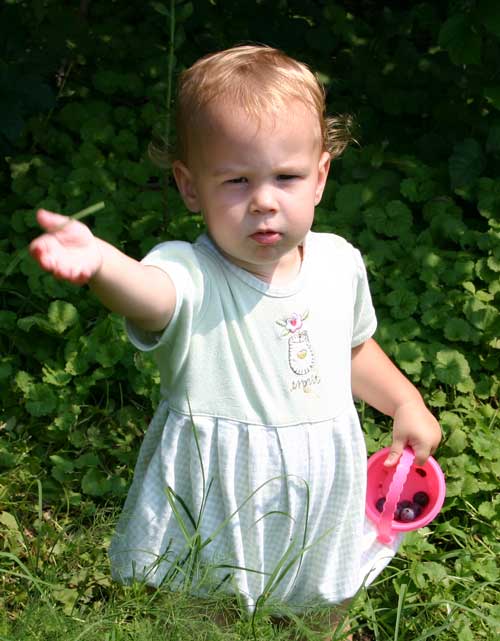 Lucy shows her hand which just a moment before contained a big plump blueberry. I wonder where it went? Hmm, one of life's mysteries.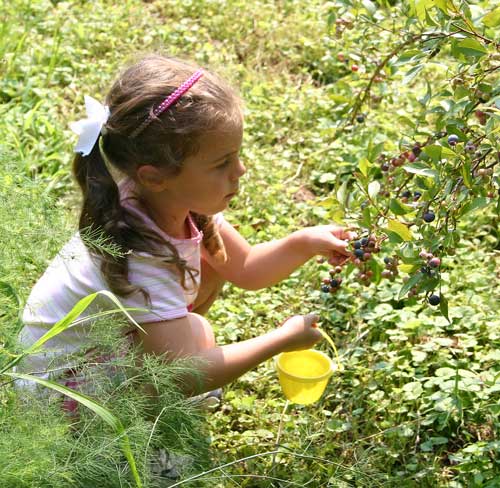 Holly gets busy filling her bucket. One for me, two for the bucket. One for me, three for the bucket…