Eggplant Problem
September 2005
Physiological injury
These eggplants have developed brown lesions and streaks on the outside of the fruit. The interior is not affected. The problem is showing up in both the Oriental varieties ('Orient Charm' and 'Millionaire' are shown below) and the bell varieties. It doesn't appear to be related to sunscald, given where the problem is popping up in the rows. The condition progresses until the fruit develops a "corky" looking appearance (see bottom photos). Field conditions are extremely dry, but the crop is on drip irrigation. About 25% of the crop is affected.
Notes from NCSU Plant Disease and Insect Clinic: No evidence of infectious disease was detected on the submitted specimen. Symptoms are consistent with some sort of injury to the fruit (e.g., sunburn, spray injury, etc.). In some cases, injury occurred early in fruit development resulting in large cracks as fruit expanded.
The injuries occurred during a record-breaking heat wave. Could this be attributed to excessive heat?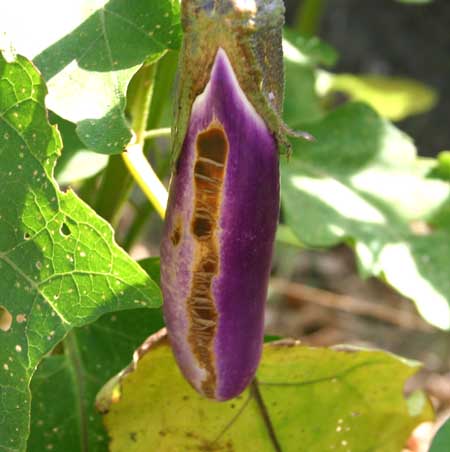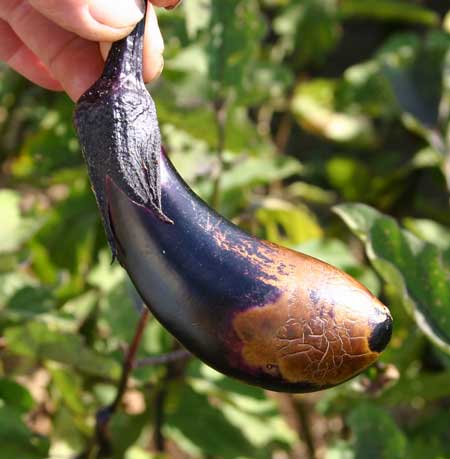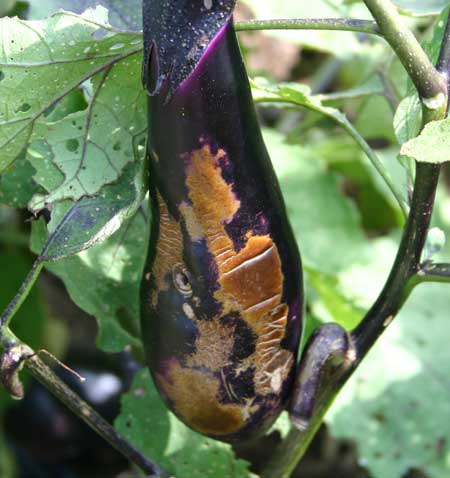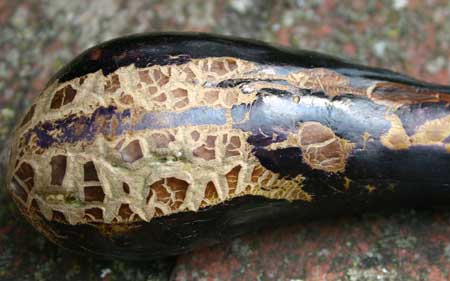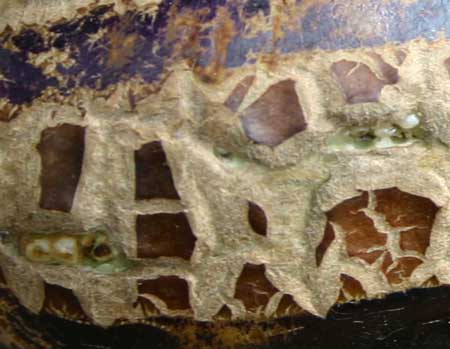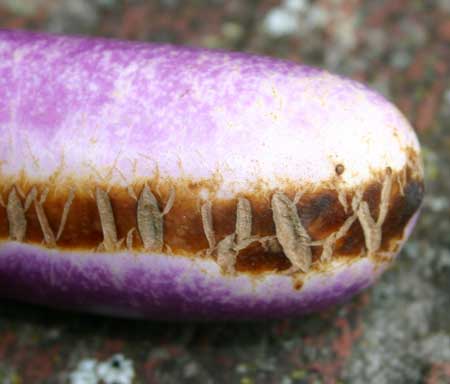 This page last updated January 9, 2011.