Agriculture Photo Contest Celebrates Chatham County's 250th Anniversary!
Find this article at:
go.ncsu.edu/readext?805913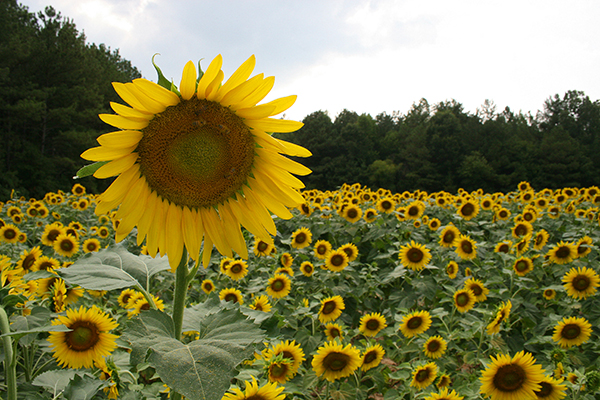 Chatham County is inviting residents to submit photos of local agriculture as part of a contest to celebrate Chatham County's 250th anniversary!
Sponsored by the Chatham County Farm Bureau.
Get out your cameras and set your sights on Agriculture! The Chatham 250 Agriculture Photo Contest is the perfect opportunity to learn about our amazing farms and farm history in Chatham County. Contestants will upload ONE photo of their choosing and give insight into why you chose this photo in 200 words or less.
Submissions are due by August 1, 2021.
Rules for 2021 Chatham 250 Photo Contest:
We are seeking photos that highlight agriculture in Chatham County, including agricultural landscapes, crops, livestock, farm activities like planting and harvesting, farm equipment, farmworkers, and farmers' markets. Agricultural enterprises could include produce, flowers, livestock, field crops, beekeeping, forestry, and anything else related to agriculture. Photos may be color or black and white, but images should not be edited with art filters. All photo contestants are required to sign the photo release waiver provided in the registration form.
Each photo should include a short written reflection (maximum 200 words) explaining the significance of the photo to the photographer. Entries are not complete without both the photo and the written reflection.
All photos should be taken in Chatham County. Only one photo entry per photographer is allowed, so choose your best shot!
Photo resolution should be a minimum of 150 dpi to ensure suitable print quality.
Age Categories:
There are four different age categories for photo submissions. A winner will be selected from each category:
10 years and under
11-17 years
18-64 years
65 years and over
Selection of Winners:
A panel of judges will select the winner from each age category. Winners will receive a canvas print of their photo, and winning photos will be published in Chatham Magazine and displayed at the Chatham County Agricultural Fair in September. Winners will be announced in September 2021.
How to Enter:
Entries will be submitted online through the Chatham 250 Website. Submit your entry. The deadline for submissions is August 1, 2021. Winners will be selected in early September.
Questions?
If you have any questions about the photo contest, contact Kaley Lawing at kblawing@ncat.edu.
Visit the Chatham 250 website for information about all events.