New NCSU Floriculture Search Engine Has Something for Everyone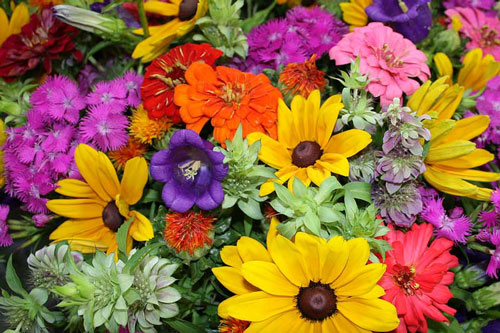 American Floral Endowment (AFE) has partnered with North Carolina State University (NCSU) to create the Floriculture InfoSearch Engine, a powerful search engine for convenient and comprehensive access to floriculture literature, videos and presentations.
Floriculture InfoSearch is the industry's only free floral search engine, featuring information dating back to the early-1800s. The search engine contains information from North Carolina State University, American Floral Endowment, scientific journals, and trade publications, and will be continually updated as new information becomes available.
Floriculture InfoSearch has something for everyone: cut flower growers, medicinal herb growers, nursery growers, landscapers, designers, florists, gardeners, entomologists, plant pathologiosts…I have been having fun exploring topics such as Sclerotinia in perennial beds, medicinal herbs, cut flower production, postharvest handling, and even marketing (how about a research article on "Consumer Color Preferences for Single-stem Cut Flowers on Calendar Holidays and Noncalendar Occasions"?).
Check out the search engine here but I warn you it's addictive!